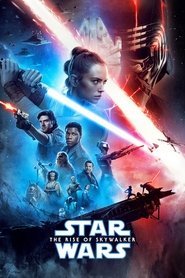 0.00/5 0 Ψηφοφορίες
Τίτλος:
Star Wars: The Rise of Skywalker
Σλόγκαν: Every generation has a legend
Είδος: Adventure,Action,Science Fiction
Σκηνοθέτης: J.J. Abrams
Ηθοποιοί: Carrie Fisher,Mark Hamill,Daisy Ridley,Adam Driver,John Boyega,Oscar Isaac,Anthony Daniels,Naomi Ackie,Domhnall Gleeson,Richard E. Grant,Lupita Nyong'o,Keri Russell,Joonas Suotamo,Kelly Marie Tran,Ian McDiarmid,Billy Dee Williams,Greg Grunberg,Shirley Henderson,Billie Lourd,Dominic Monaghan,Hassan Taj,Lee Towersey,Brian Herring,Dave Chapman,Richard Guiver,Lynn Robertson Bruce,J.J. Abrams,Claire Roi Harvey,Richard Coombs,Matt Denton,Nick Kellington,Mandeep Dhillon,Alison Rose,Amanda Lawrence,Tanya Moodie,Simon Paisley Day,Geff Francis,Amanda Hale,Amir El-Masry,Aidan Cook,Martin Wilde,Anton Simpson-Tidy,Lukaz Leong,Tom Rodgers,Joe Kennard,Ashley Beck,Bryony Miller,Cyril Nri,Angela Christian,Indra Ové,Richard Bremmer,Richard Durden,Andrew Havill,Nasser Memarzia,Patrick Kennedy,Aaron Neil,Joe Hewetson,Raghad Chaar,Mimî M. Khayisa,Tom Wilton,Chris Terrio,Kiran Shah,Debra Wilson,Josef Altin,Vinette Robinson,Mike Quinn,Bill Kipsang Rotich,Ann Firbank,Diana Kent,Warwick Davis,Harrison Davis,Elliot Hawkes,Philicia Saunders,John Williams,Nigel Godrich,Dhani Harrison,J.D. Dillard,Dave Hearn,Rochenda Sandall,Jacob Fortune-Lloyd,Andreea Diac,Liam Cook,Denis Lawson,Carolyn Hennesy,Paul Kasey,Matthew Wood,James Earl Jones,Andy Serkis,Josefine Irrera Jackson,Cailey Fleming,Jodie Comer,Billy Howle,Hayden Christensen,Olivia d'Abo,Ashley Eckstein,Jennifer Hale,Samuel L. Jackson,Ewan McGregor,Alec Guinness,Frank Oz,Angelique Perrin,Freddie Prinze Jr.,Liam Neeson,Harrison Ford,Lin-Manuel Miranda,Ed Sheeran,Gerald W. Abrams,Jeff Garlin,Karl Urban,Kevin Smith,Bill Hader,Ben Schwartz
Status: Released
Κυκλοφορία: 2019-12-18
Διάρκεια: 142
Περίληψη:
The surviving Resistance faces the First Order once again as the journey of Rey, Finn and Poe Dameron continues. With the power and knowledge of generations behind them, the final battle begins.
Tom Rodgers

Knight of Ren

Matthew Wood

Cai Threnalli (voice)

Sian Davies (Visual Effects)

Visual Effects Coordinator

Matthew Wood (Sound)

Supervising Sound Editor

Liam Georgensen (Art)

Art Direction

Star Wars: Episode 9 - The Rise of Skywalker - On Set Exclusive | Vanity Fair